We handle our own line of clean, dependable trucks that will deliver your potatoes with guaranteed satisfaction.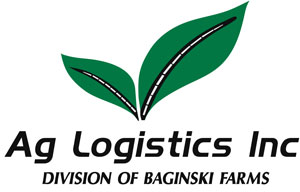 Ag Logistics , Inc. is a Baginski owned company that was created to help our customers receive their product with cleanliness and on-time service. We operate our own fleet of late model tractor trailers with reliable trailers that operate in all lower 48 states.
Services We Provide:
Professional drivers who understand our commodity
Drop Trailers
All equipment is 5 years or newer
Full platform truck scale facility
Call 888-427-7753 with inquiries or for more info.